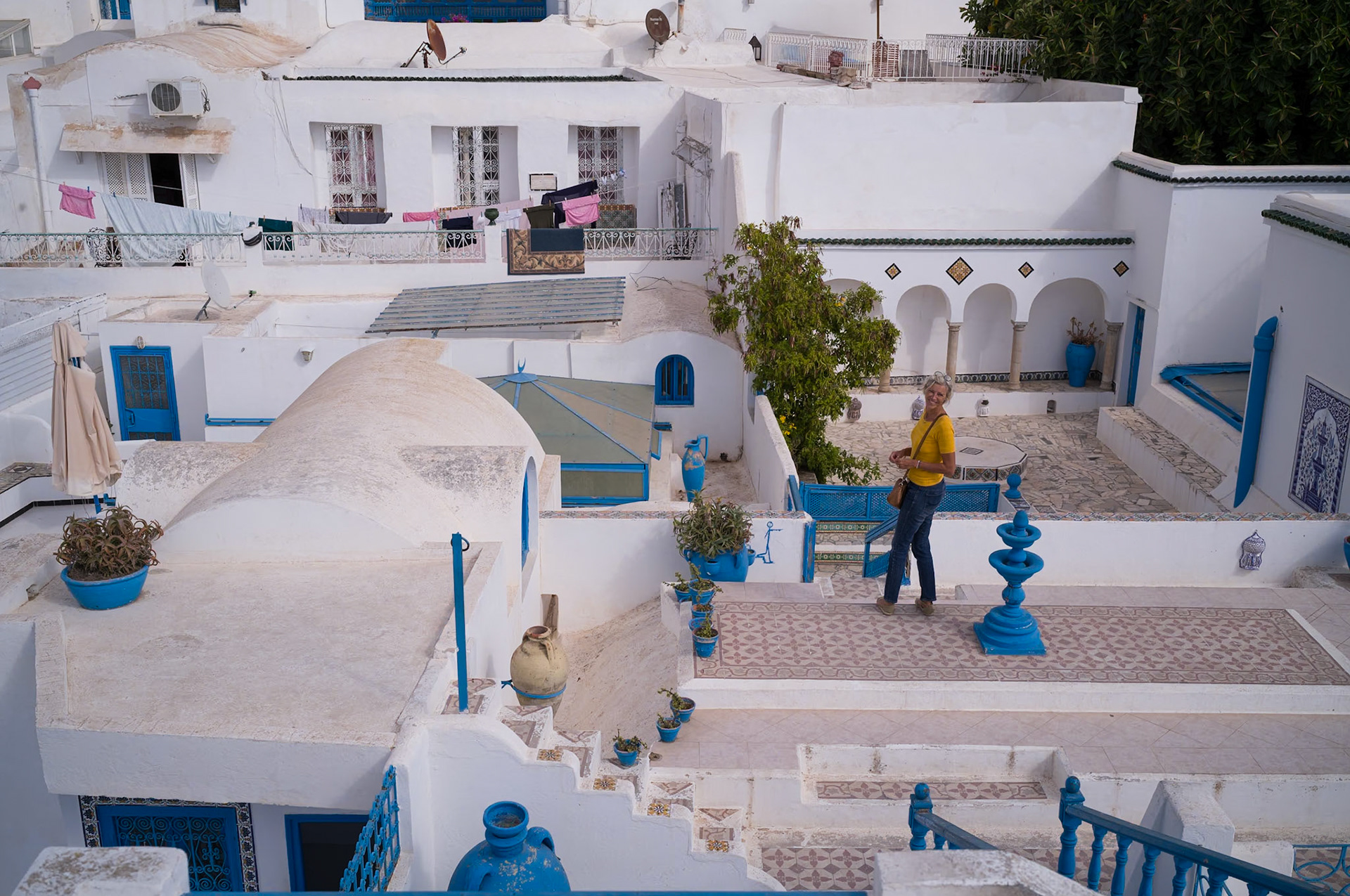 Sidi Bou Said caught me off guard, standing proudly on a cliff, commanding a view of the Mediterranean Sea. It boasts the title of one of Tunisia's most picturesque towns. I expected a tourist trap, but instead, I discovered an enchanting enclave echoing a Greek island rather than a North African village, with its cobbled streets, blue doors, and whitewashed buildings.
The town takes its name from the esteemed religious figure, Abou Said ibn Khalef ibn Yahia Ettamini el Beji (quite a name!). Born in 1156, Abou Said, a Wali or Muslim saint, made the village his home in his later years. His piety and wisdom resonated throughout the village, quickly cementing his status as a compassionate spiritual guide. His magnetic presence attracted followers and transformed the village into a beacon for those seeking spiritual enlightenment.
As Abou Said's influence expanded, the village, once nameless, embraced the name "Sidi Bou Said" - "Sidi" signaling respect and "Bou Said" honoring the saint himself.
The town's iconic blue and white hues spin their own narrative. Some say these colors mirror the Mediterranean's depths and the Tunisian sky's brilliance, while others point to the Andalusian legacy left by Moors post-Reconquista. Beyond aesthetics, the blue repels mosquitoes, and the white reflects the searing summer sun, ensuring the homes stay cool.
I'm glad I came here. Sidi Bou Said, despite its draw for tourists, offers a memorable experience. If you're after divine blues, historical echoes, and a respite from Africa's heat and insects, this town stands out as a captivating destination.